LST IN HLYWD's Story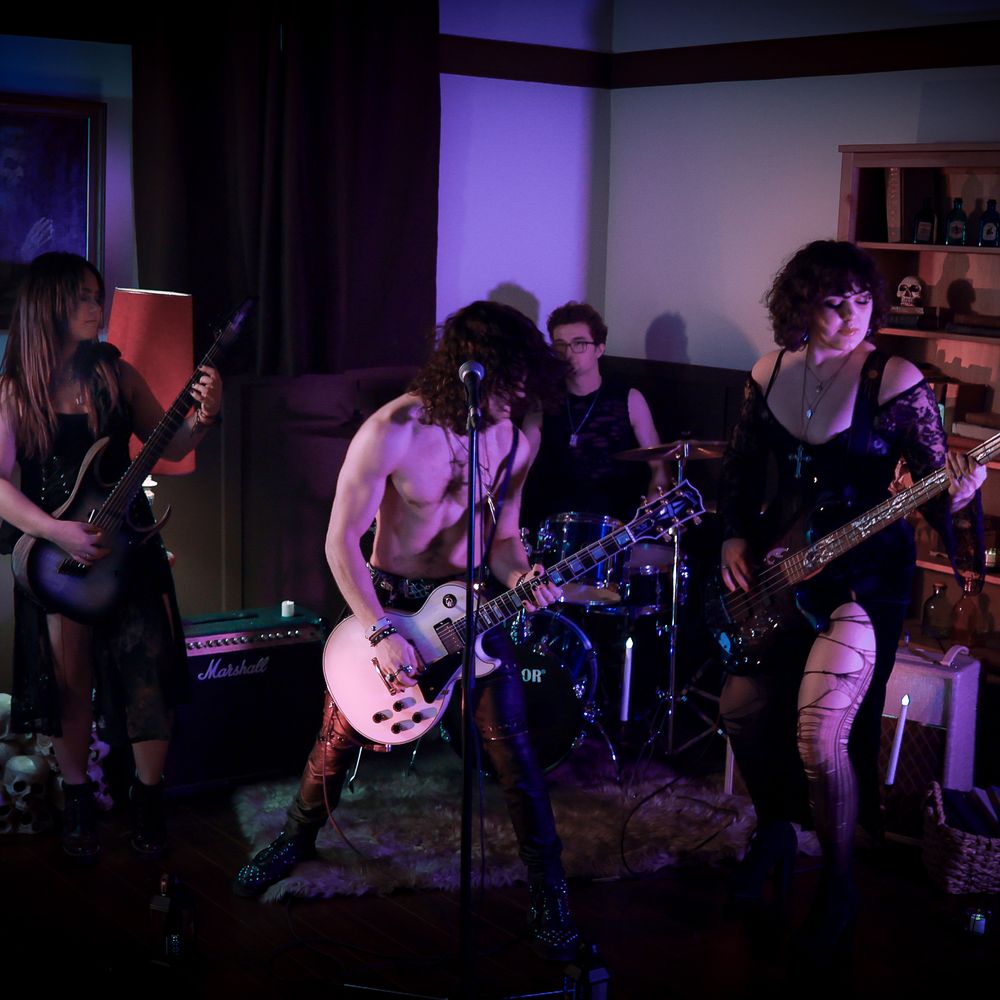 LST IN HLYWD is an international sensation: a dark blend of pop punk and a classic feel fused with modern technology creating a whole new sound. Damian Rose (Lead Vocals/Lead Guitar), Lana (Bass), Catherine Carter (Guitar), and Chris King (Drums) make up this powerhouse bringing rock to a whole new generation in their own style.
The band has taken Toronto and the world by storm via social media (namely Tik Tok and Instagram). Growing to over 70,000 followers in their first year of forming, this band is primed to take the position of Canada's next internationally acclaimed artist. Their fan base spans the world from Canada to America, The UK, Europe, Australia, and South America. Their debut self titled EP release "LST IN HLYWD" which was produced by Maximilian Haunt and Nick Lewert from The Haunt was released on October 20th 2022 and has since received over 110,000 plays on Spotify alone.
Their first ever tour (Summer 2022) "Summer Valentine Tour" They played 14 shows across Ontario playing to thousands of people. including hosting + being ranked the number one band by judges in Youth Day Global Toronto 2022 (Yonge And Dundas Square). LST IN HLYWD has nowhere to go but up built on the shoulders of their influences including My Chemical Romance, Chase Atlantic, All Time Low, Palaye Royale, Ghost, among others.
Meet The Band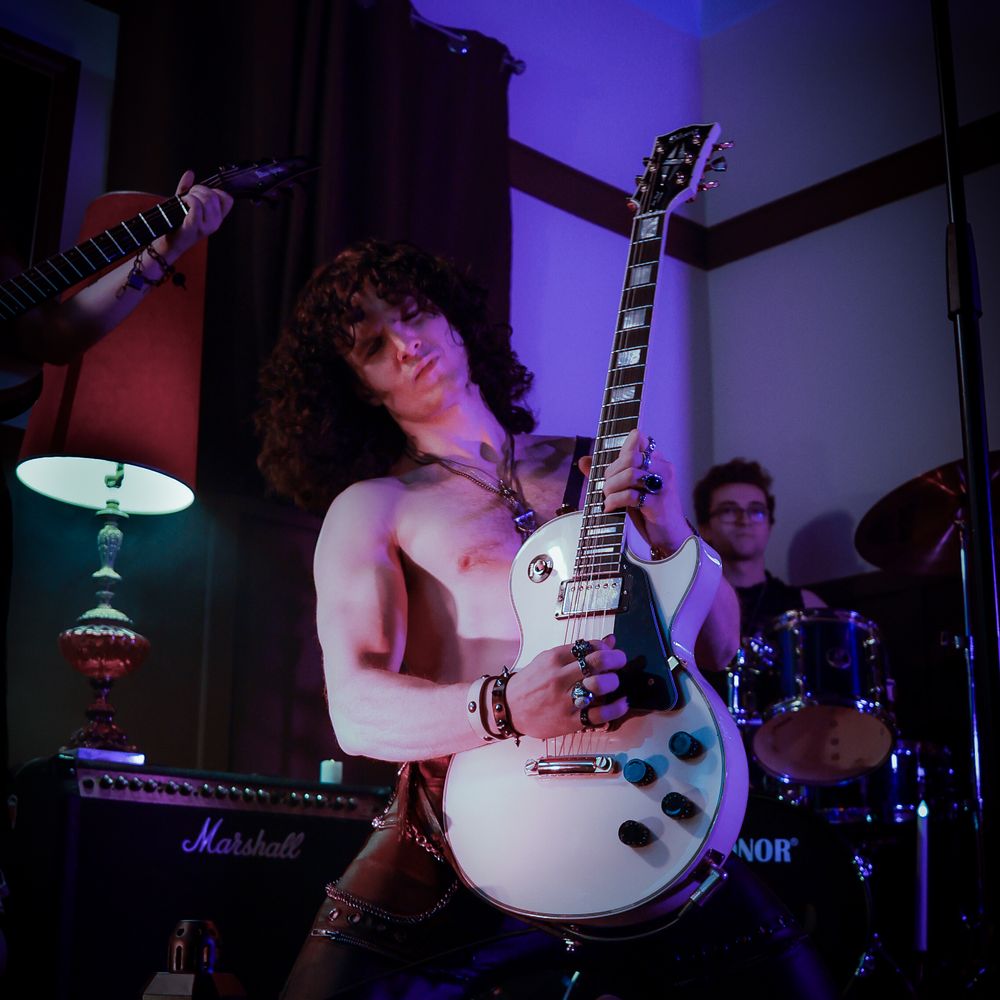 Damian Rose
Lead Singer/Lead Guitarist
Damian Rose is the lead singer and lead guitarist for LST IN HLYWD. He has a wide range of experience within the music and entertainment industry. Playing 40+ shows a year since he was fifteen, he is well versed in playing live shows as well as being able to play many different instruments including: vocals, guitar, drums, keys, ukelele, and bass. His former band, James Marrin and The Midnight Riders, came in the top 10 in The Hideout's "The Bout Competition" with over 100 different bands when they were just 16/17 (with most of the other bands consisting of members 20+ years of age).

Damian is also heavily influenced by Musical Theatre and was The Prince in Unionville Theatre's production of Rogers and Hammerstein's Cinderella in 2019 just before the Covid lockdown. He has a wide range of influences including: Ghost, Machine Gun Kelly, Chase Atlantic, All Time Low, Panic! At The Disco, Guns N Roses, Van Halen, Mötley Crüe, Black Sabbath, as well as musicals such as Heathers, Beetlejuice, and Carrie.

Outside of music, Damian enjoys working out and hanging out with his friends. He also enjoys baking and watching horror movies.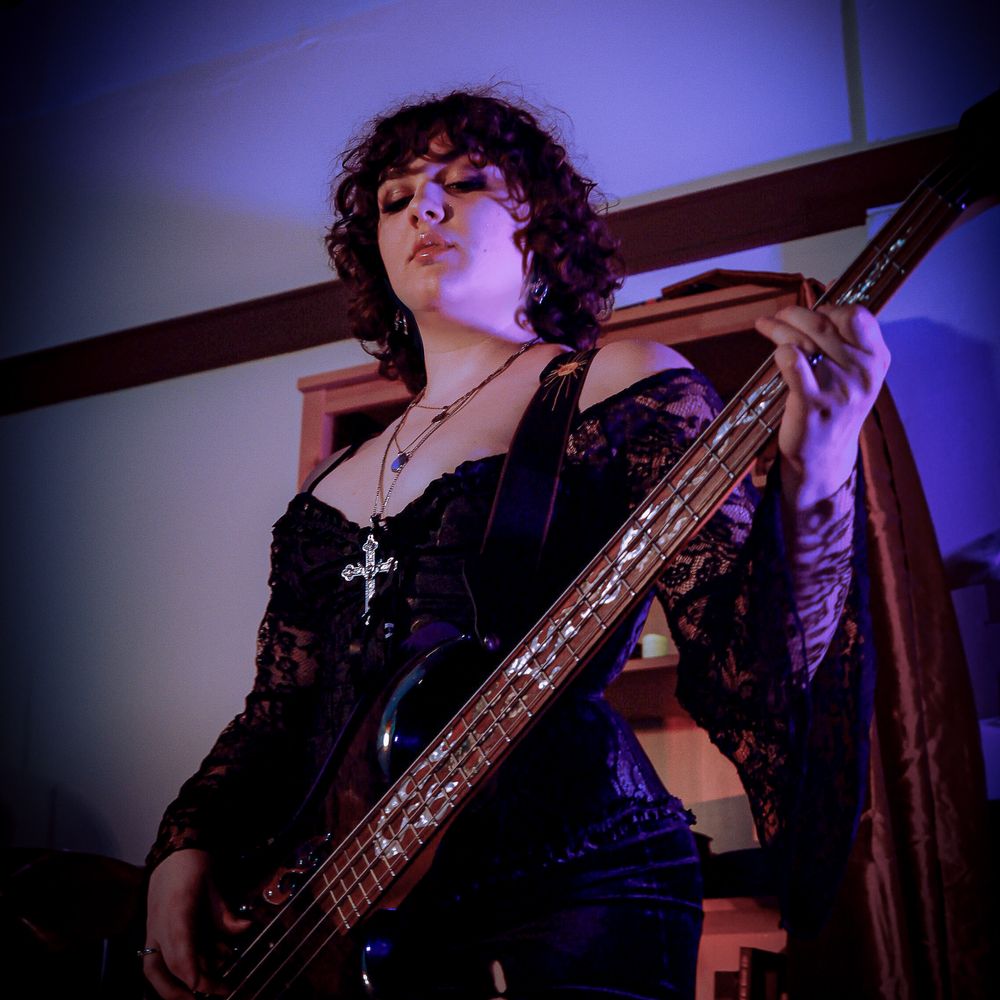 Lana
Bassist
Lana started out as the visual artist for the band LST IN HLYWD. She's created almost everything the band has used: the logo, thumbnails, photography, etc.                                     
Her musical prowess involves a couple of other instruments including baritone and violin. She's always had an interest in music, as she's taken music theory courses in University, and has a wide range of taste for different genres including (but not limited to) rock, jazz, pop, disco, pop punk, alternative, classical, folk, glam metal, musical theatre, and many more.                                  
She loves experimenting with new things, which is reflected in her art, hair/clothing styles, and hobby exploration.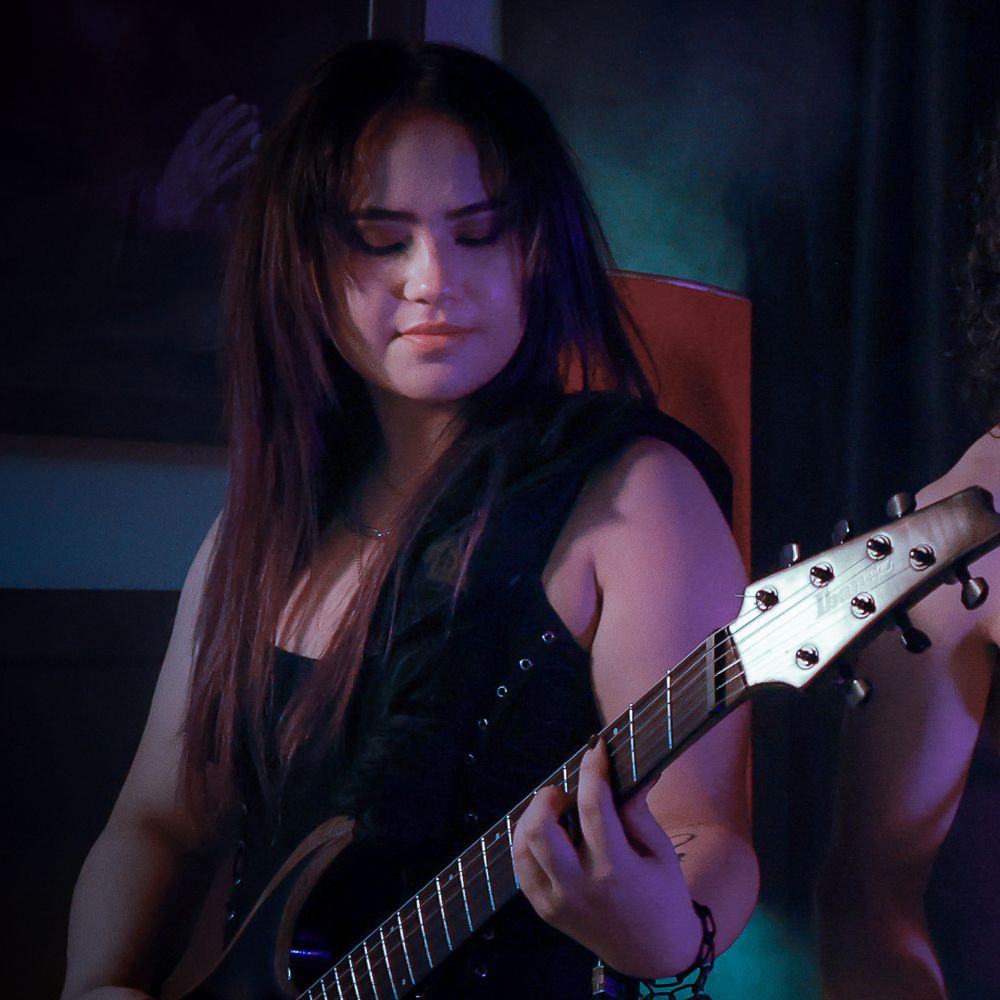 Catherine Carter
Rhythm Guitar/Keys
Catherine Carter is LST IN HLYWD'S keyboard and rhythm guitarist.

Catherine started playing piano at the age of 4 and has learned to play various other instruments throughout the years, such as the guitar, alto saxophone, and drum kit. She also has a passion for mixing and music production.

Catherine has had a strong background in classical piano since a young age, but in middle school she fell in love with other genres of music after listening to BØRNS and other artists. She now prefers playing and producing genres such as indie, pop, alternative, rock, and punk music.

Her all-time favourite artists are BØRNS, Barns Courtney, James Bay, Panic! At The Disco, and Fall Out Boy.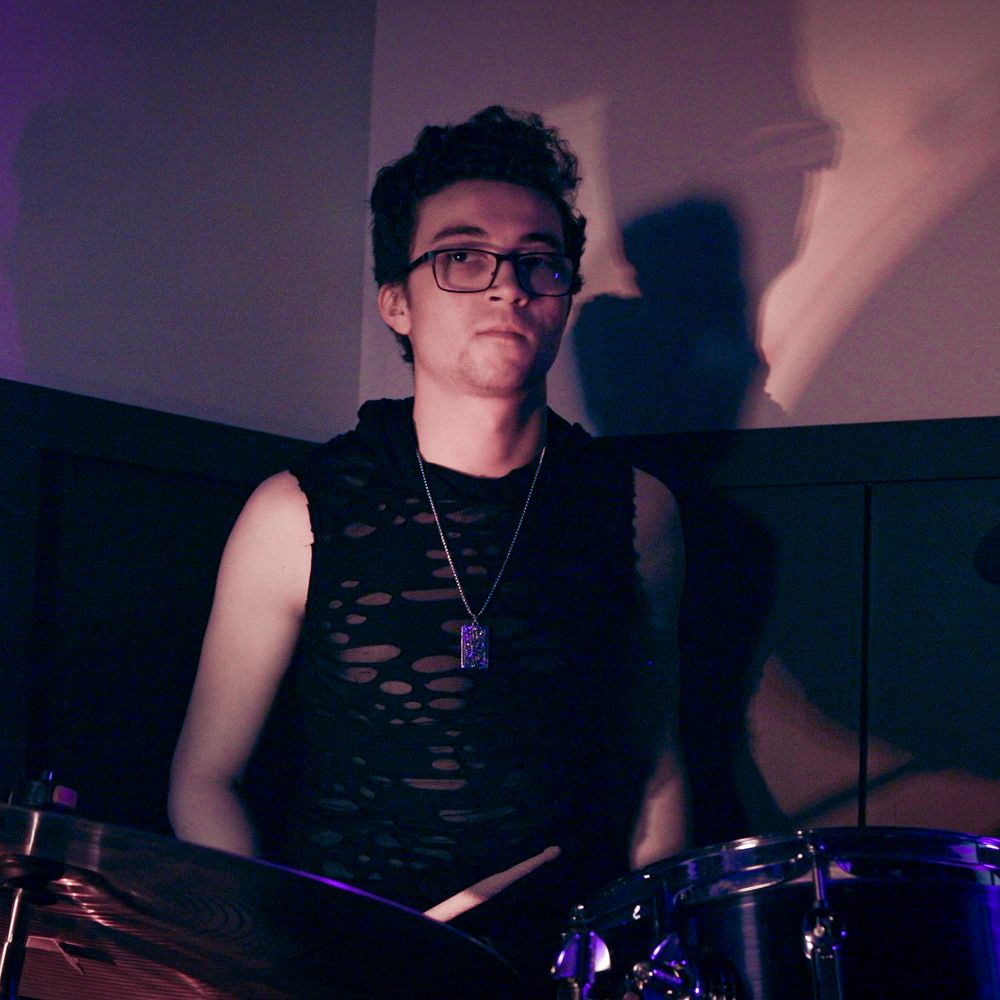 Chris King
Drummer
Chris King has been playing the drums for ten years and has been a musician for even longer. After giving up on playing the piano, Chris decided one day that he wanted to learn the drums to be able to play in a band with other musicians.

For the past couple years (before covid) Chris played in a band that played regular shows including playing at Nathan Phillips Square and Yonge-Dundas Square in Toronto. Aside from playing the drums, Chris helps with behind the scenes work for the band including some audio production.